Art-in-Oconee

1902 OCAF Art Center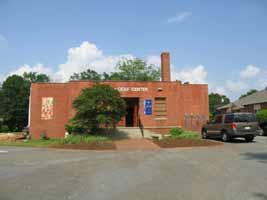 Art in Oconee has found a thriving home in the OCAF organization. The OCAF Center houses two exhibition galleries, a classroom and two offices. They have art exhibitions throughout the year. Annually they have a Member's Exhibit, a Pottery Perspective exhibit, and Southworks, which is a national juried exhibition. On Memorial weekend they host the Southworks Artist Market in the outside around OCAF. It is a fine selection of artists. I think it is one of the best quality shows around this area. In December, usually the first weekend, OCAF has a Holiday Market. Here more artists come and peddle their hand-made wares. Jewelry, wood, stained glass, calligraphy, silk, woven rugs, paintings are just a few of the items that can be found both at the Southworks Artist Market and the Holiday Market.
Next to the main OCAF building is School Street Studios that has also recently been painstakingly renovated from a crumbling shell to a functioning art space. There are pottery studios and classrooms inside. Down the hill a little, in front of OCAF is the Old Gym, which houses various functions.
OCAF has both artists and lovers of art in its membership. It appeals to a large cross section of the community. Classes and performances encompass art, music and theatre arts. I must say, whenever OCAF has a function, the community supports it wholeheartedly. It can also be said that every function I have attended that OCAF has sponsored has been done 150%. They are a super group of people working for a common goal: to encourage and support the arts in Oconee County.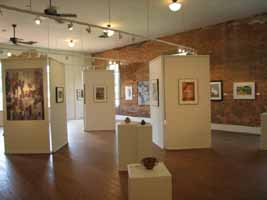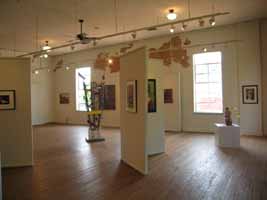 Laura Leiden Originals

Laura Leiden Calligraphy

Laura Leiden Calligraphy Wholesale  Laura Leiden Calligraphy Retail
Looking to move to Oconee County Georgia?